FREE Membership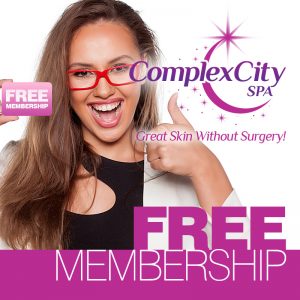 • Become part of ComplexCity Spa with our FREE Membership!
• Earn points with every purchase and redeem in future orders.
• Unfold special coupons.
VIP Membership
• Receive a monthly VIP Store Credit of $49.
• Get 20% discount on our treatments & products.
• Earn points with every purchase.
• Receive exclusive VIP deals.
2 Oakwood Blvd. #190, Suite 43
Hollywood, FL 33020
ComplexCity Spa provides the most innovative and advanced skin care and body treatments. Our prime focus is to service our customers with the latest cutting-edge treatments and therapies available.